Under Construction
All but one of the GRRW guns in my collection, the early Leman Trade Rifle SN 574, have barrel loops or staples holding the barrel in the stock.  The loops appear to be all the same size and were undoubtedly made in the GRRW machine shop.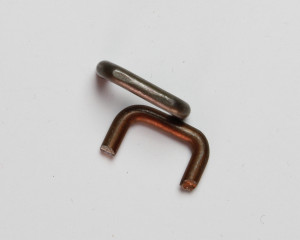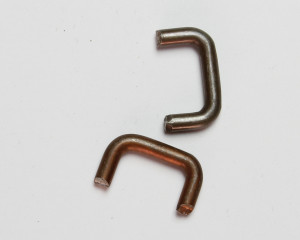 The half stock Hawken kit that I bought from GRRW in 1979 came with these for barrel loops.  I measured the diameter of the wire loops with my calipers and they measured between 0.125″ and 0.130″, depending on the deformation from have been bent and hammered.  They are about the size of 8 gauge steel wire, but appear to have a copper wash and may have been made from ⅛" welding rod.
Once installed, the GRRW smiths would modify the loop, squaring up corners and reducing its height by filing away close to half its diameter.
The use of barrel loops is historically correct for Hawken rifles and other early to mid-19th century Plains Rifles.  They are also inexpensive and quick to install, which would have also been important factors for GRRW.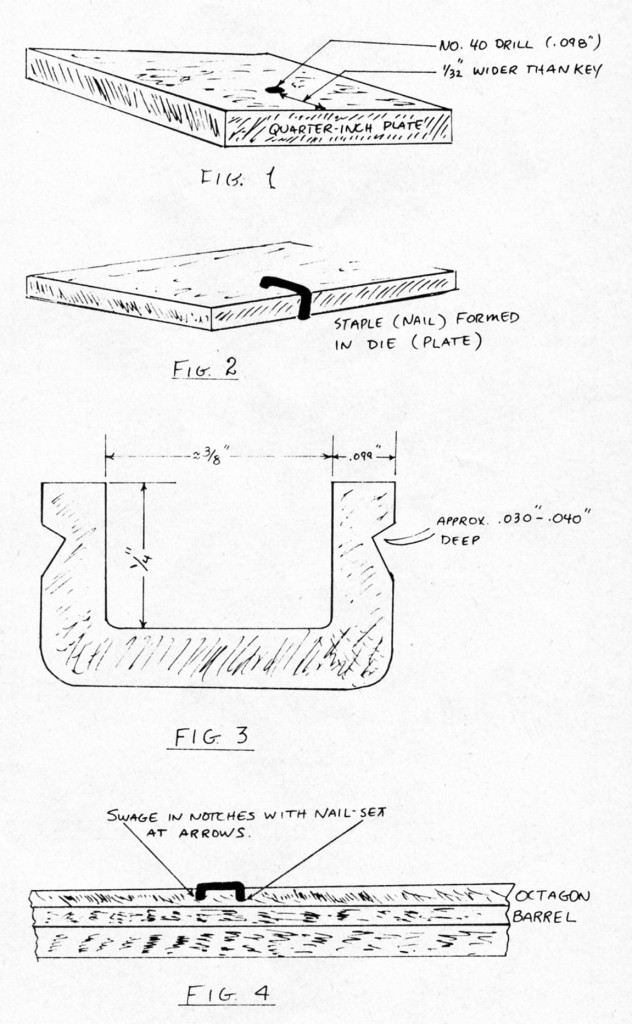 The black powder magazines of the 1970's had a number of how-to articles on making and installing barrel loops.  The February, 1974 issue of The Buckskin Report had a short piece on "Barrel Tenons" that was probably written by Bill Falk but no author is given.
The May-June, 1978 issue of Muzzleloader magazine had article by William C. Young titled "Barrel Staples".  The illustration to the right is from that article and is a simple visualization of how they are made and installed.  GRRW very likely followed this or a similar procedure in making and installing the barrel loops on their barrels.
The December, 1976 issue of The Buckskin Report ran a longer version of the 1974 piece under Bill Falk's FROM THE WORK BENCH column called "Barrel Loops".
He ended his column with some comments on how strong the barrel loop he tested was and included a little good-natured jab at Doc White about him having some equipment to quantitatively test the strength of barrel loops.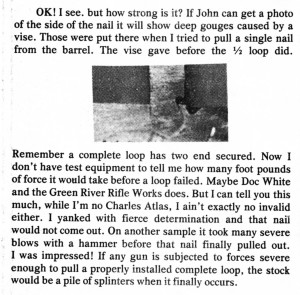 Greg Roberts couldn't resist writing a letter to the editor of The Buckskin Report where he had a little fun with the topic at Falk's expense.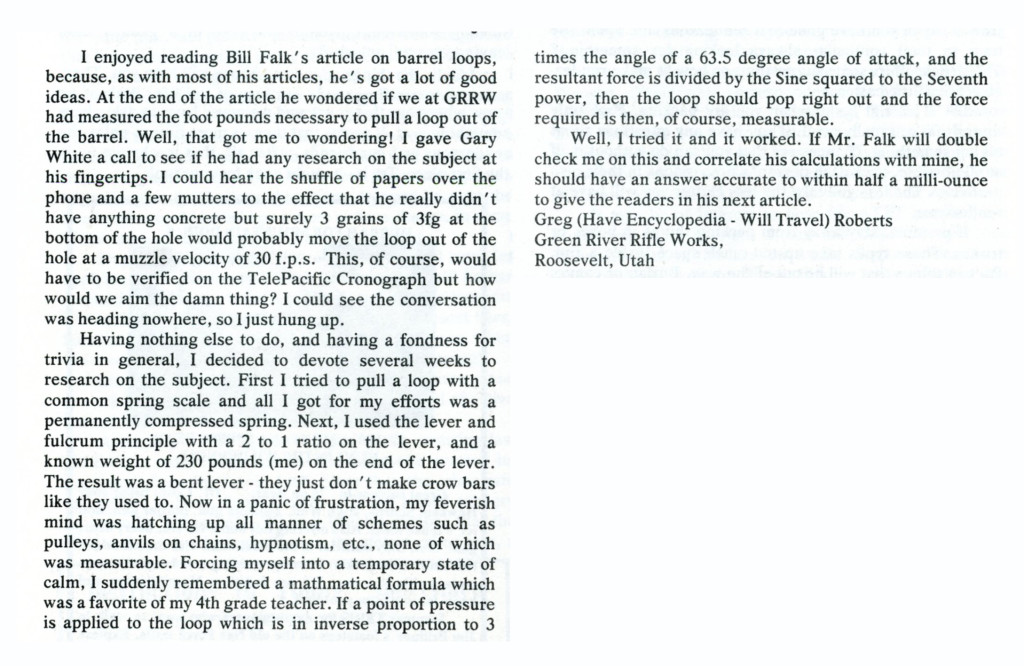 Some of my GRRW guns have the loops staked in the barrel by swaging the barrel metal into the notch of the loop with a punch as shown in the illustration above, some are simply soldered, and some appear to be both staked and soldered.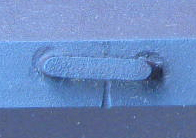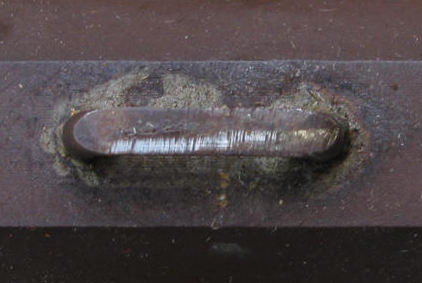 Back to How They Were Made