Claudette Greene asks:
Just curious to know if anyone knows of the whereabouts of the molds and tooling for Ithaca Hawken?  Ozark Mountain Arms molds and tooling and that of the Jonathan Browning Mountain Rifle?  Or other muzzleloading tooling, molds etc for parts etc?
Interested in any and all molds and tooling, patterns etc that might be available.
Many Thanks!


David B. asks:
Recently acquired H-030 Green River Rifle Works Hawken.  The stock shows some hard use, not abuse.  Has the 'Cherry Corner' lock and a Douglas barrel (8 lands).  Is there a way to know who made this particular gun?
Phil Answers:
Your rifle is an early version that GRRW built in what I call the "Experimental"  Hawken pattern.  The rifle was probably made by either Carl Walker or Gardell Powell.  They were the first two employees building rifles.
It is not possible to put a definitive date on your rifle, but it was likely built in the year they introduced the Hawken, 1973, or early the next year, 1974.  I have found references in the Feb 1974 issue of Buckskin Report that mentions a new investment cast lock they are producing—taken from the Dunham rifle.  That would be the William Morgan designed lock that GRRW used until about 1975.  Your rifle with a Cherry Corners lock would predate the William Morgan lock usage.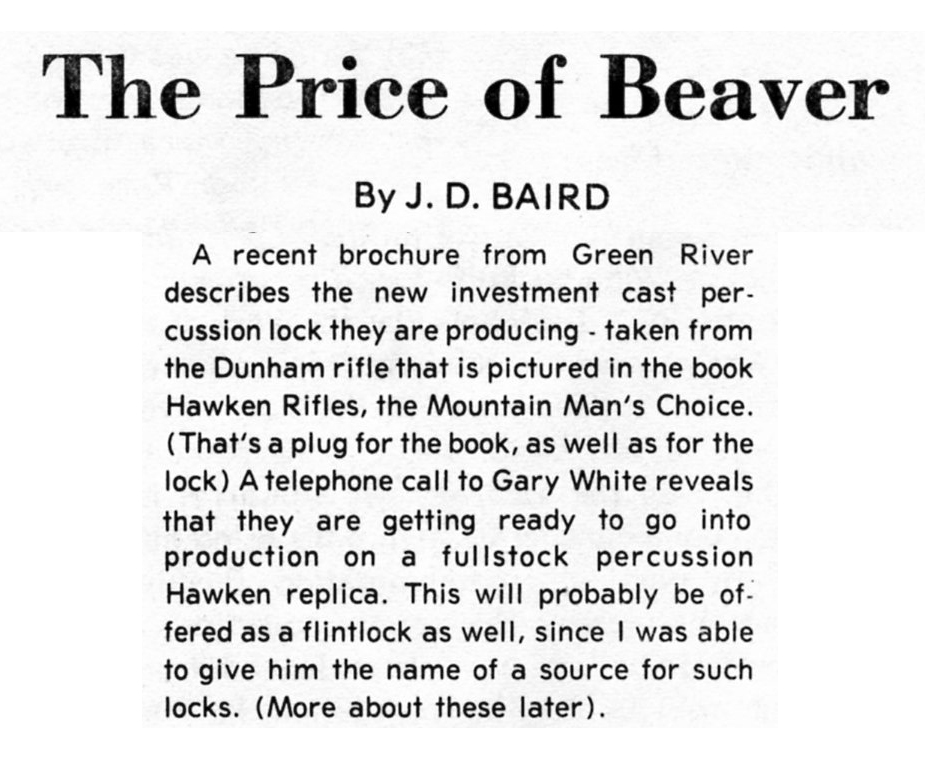 It is possible that your rifle was a semi-finished kit.  In the early years, GRRW sold
(1) factory finished rifles,
(2) semi-finished rifles which were assembled but left in-the-white for the customer to finish, and
(3) a basic kit which had a partially shaped stock, machine work on barrel, and other parts necessary to build a rifle.
If your rifle was semi-finished, it would allow the customer to reshape the beaver tail cheek piece into the form it currently has.  He could then sand, stain, and finish the stock and also brown the metal parts.  Both the factory finished and the semi-finished rifles were serial numbered.
From a collector stand point, your rifle is interesting because it extends the "Experimental" pattern to at least SN H-030.  The previously highest known serial number in this pattern was H-020.
The lowest known serial number for the next Hawken pattern with the William Morgan lock is SN H-042.



Steve H. asks:
I have a GRRW half stock rifle.  There are 2 GRRW stamps on the bottom flat hidden by the stock.  There is no caliber mark, no serial number, or maker marks.  The rifle has a thick brown bluing.  The rifle is well built if it is a kit.  When I bought the rifle (about 10yrs ago) I talked to Carl, he said it was one of their rifles but not much information.  Caliber is .54.  The rifle is very accurate with a 0.015″ patch and 70gr of power.  Thicker patches would deform the ball and are very hard to start.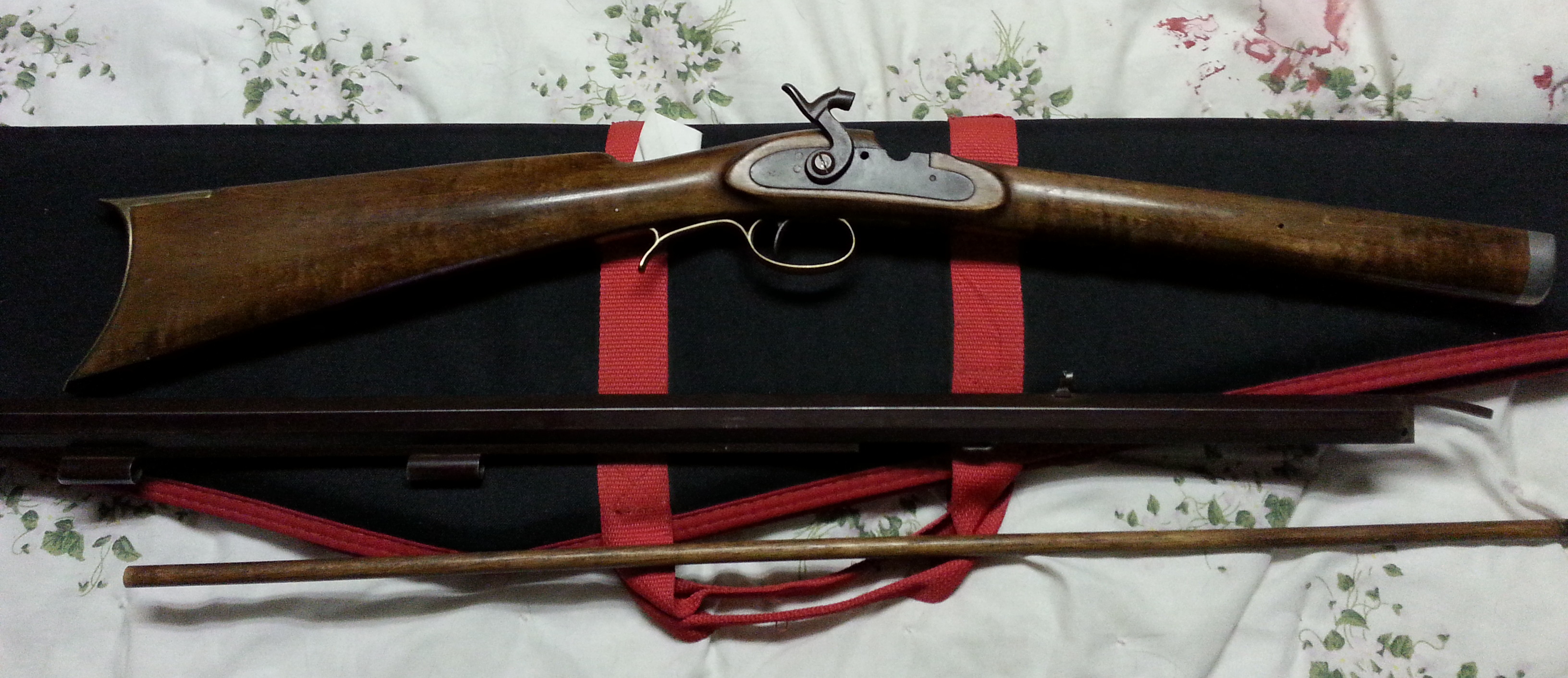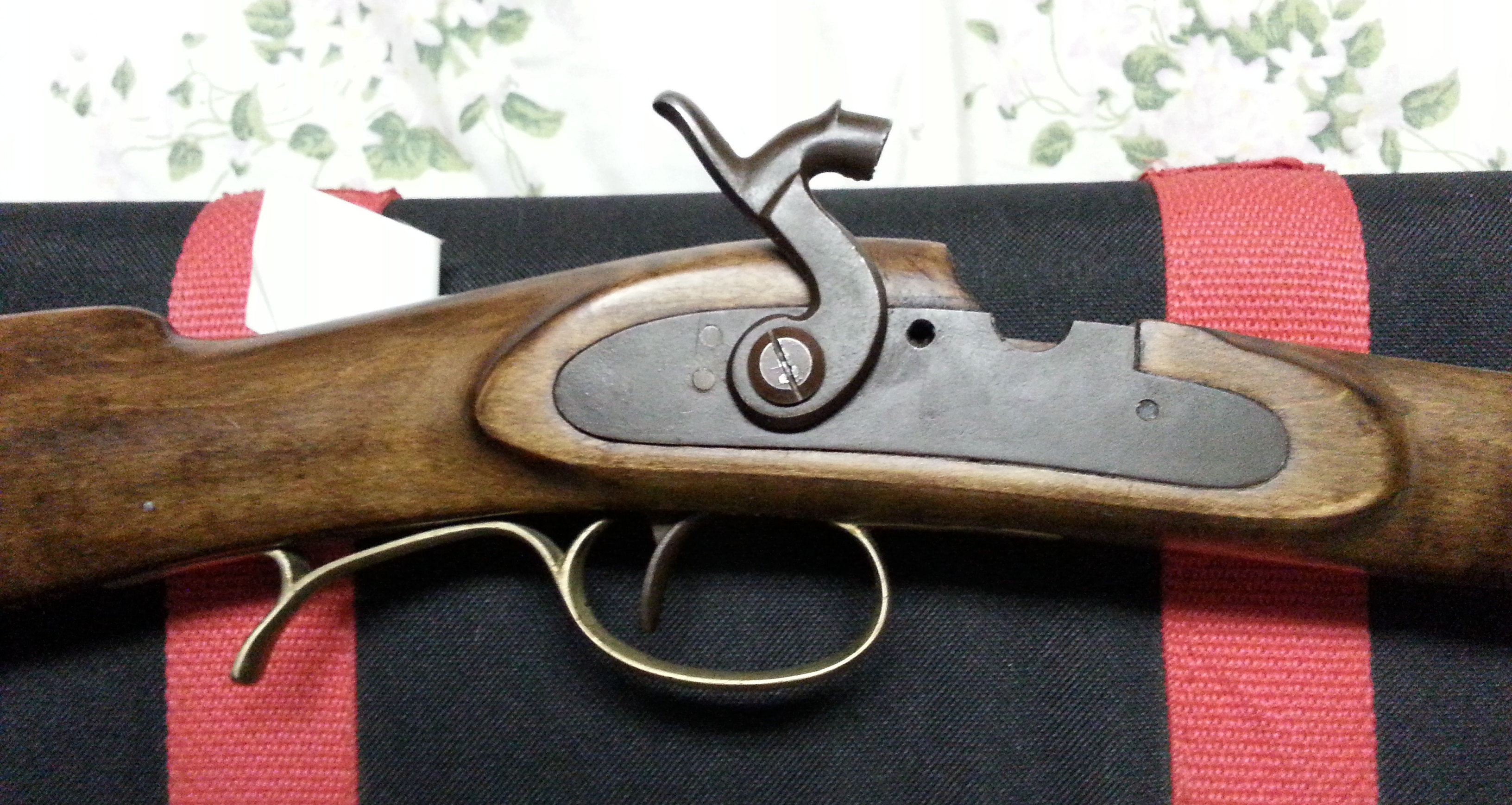 GRRW stamp on Leman Trade Rifle kit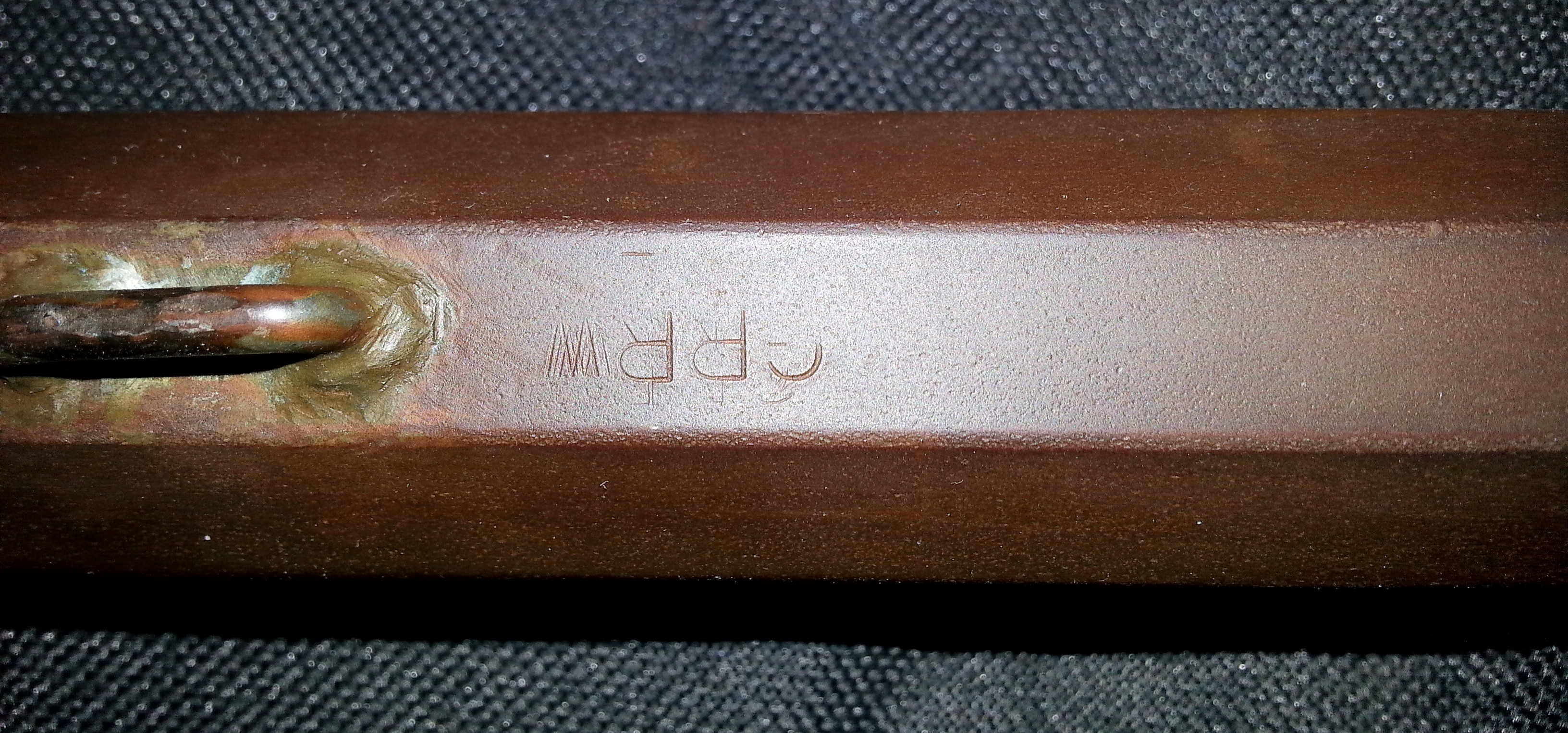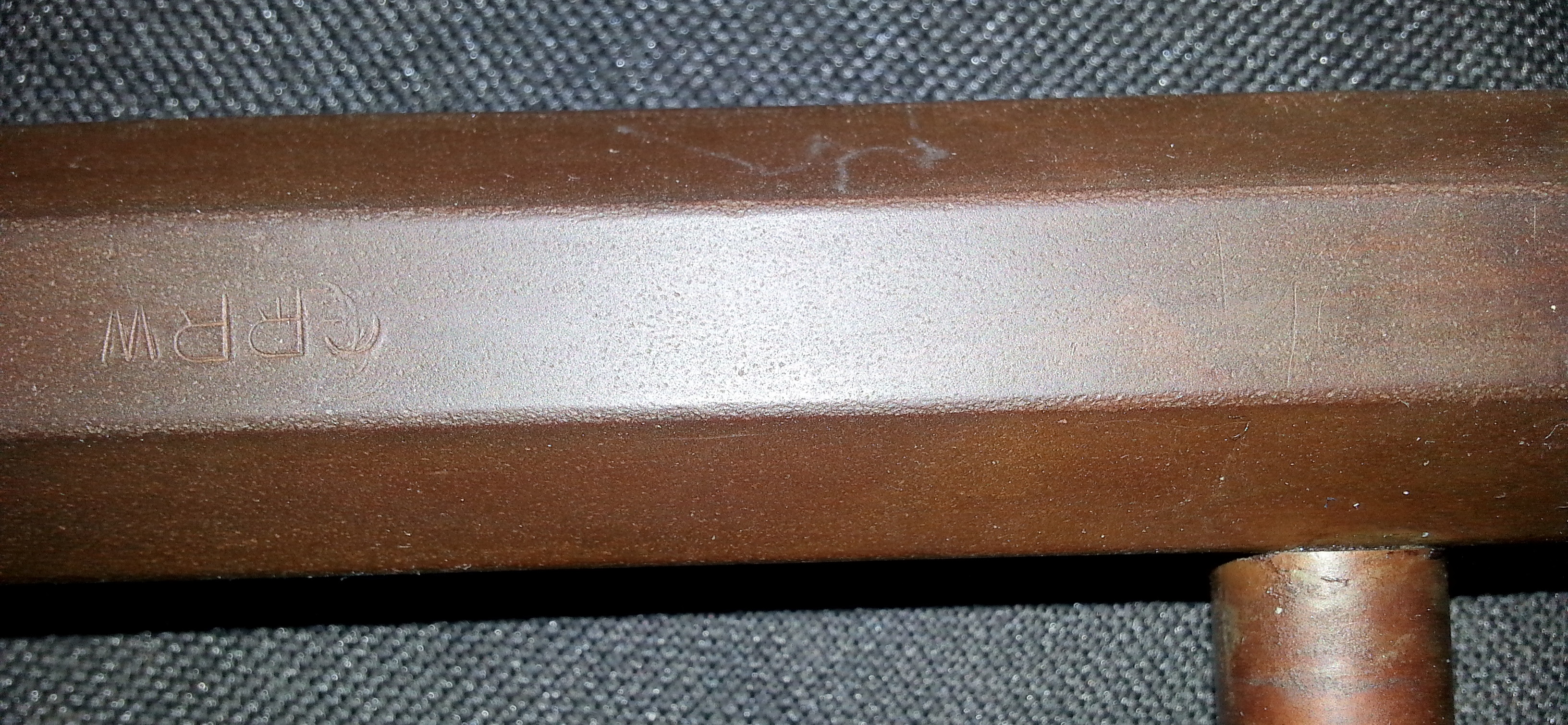 Phil Answers:
Thanks for the pictures.  GRRW rifles were well known for their accuracy.  Yours is another testament.  That load is similar to my target load for several of my .54 caliber rifles.  For hunting, I usually up it to 90 or 100 grs of powder.  Another reason people liked GRRW rifles and barrels is that they are often accurate over a range of powder loadings.  Some other barrel makers' barrels might have a sweet spot with a light load and another sweet spot with a heavier load, but you have to do a lot of trial and error to find those two sweet spots.  Not necessarily so with a GRRW barrel.
I believe your rifle was built from a kit.  I have a GRRW half stock Hawken kit that has that GRRW stamp on one of the barrel flats.  I also know of another GRRW Leman Trade Rifle that has multiple GRRW stamps on the bottom of the barrel like yours.  So far, I've only seen that stamp font shape and size on the three barrels from kits.
Click here to see another kit gun barrel with multiple GRRW stamps
Based on the lock (Siler Mountain lock) and furniture (proprietary butt plate and trigger guard), the kit is post 1977.
The two main things I see in your pictures that indicate a kit build and not something that was assembled by a GRRW smith is the way the barrel loops or staples are finished and the shape of the pewter nose cap.
The GRRW smiths normally filed about half the barrel loop away and squared up its shape as in this picture.  There is also too much solder left around the base of the loop on your gun.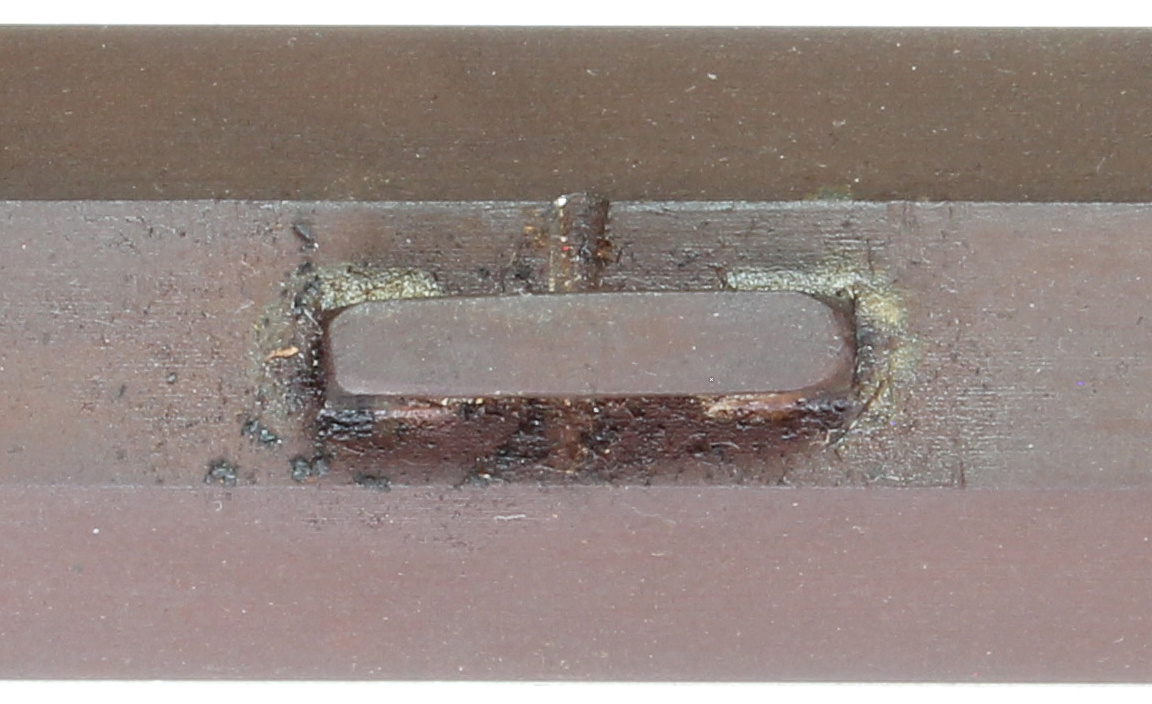 On the nose cap, the pre-1975 factory Trade Rifles had a nose cap shaped like yours, but by the time they started using the Siler Mountain lock, they were making the nose caps cone shaped like the one below.
These kit guns generally aren't as valuable as the factory finished rifles, but they shoot just as good.
Thanks for sharing.