From late 1977 'til they closed their doors in September 1980, GRRW brochure/catalog was a large format glossy publication that was a tri-fold measuring 11.5″ x 24.5″.  Inside, on a two page spread were large photographs with descriptions of the five basic rifle models that they made.  These were the:
Half Stock Hawken
Full Stock Hawken
Leman Indian Rifle
Leman Trade Rifle
Poor Boy
It also showed a drawing of the Trade Blanket Gun Case they offered.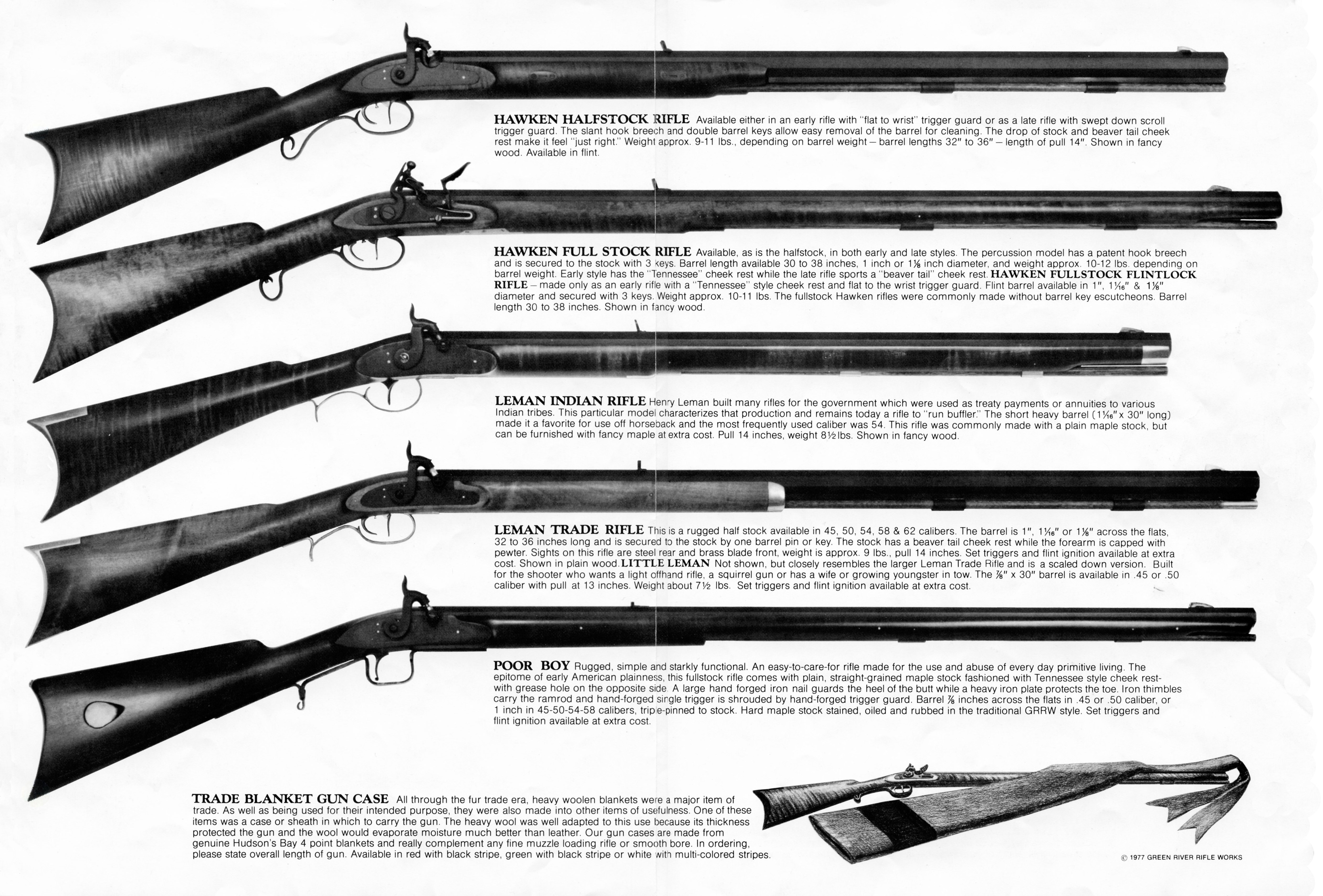 These five rifles along with the Trappers Pistol make up the Basic GRRW Gun Collection.  This is a recreation of the Catalog display using guns from my collection.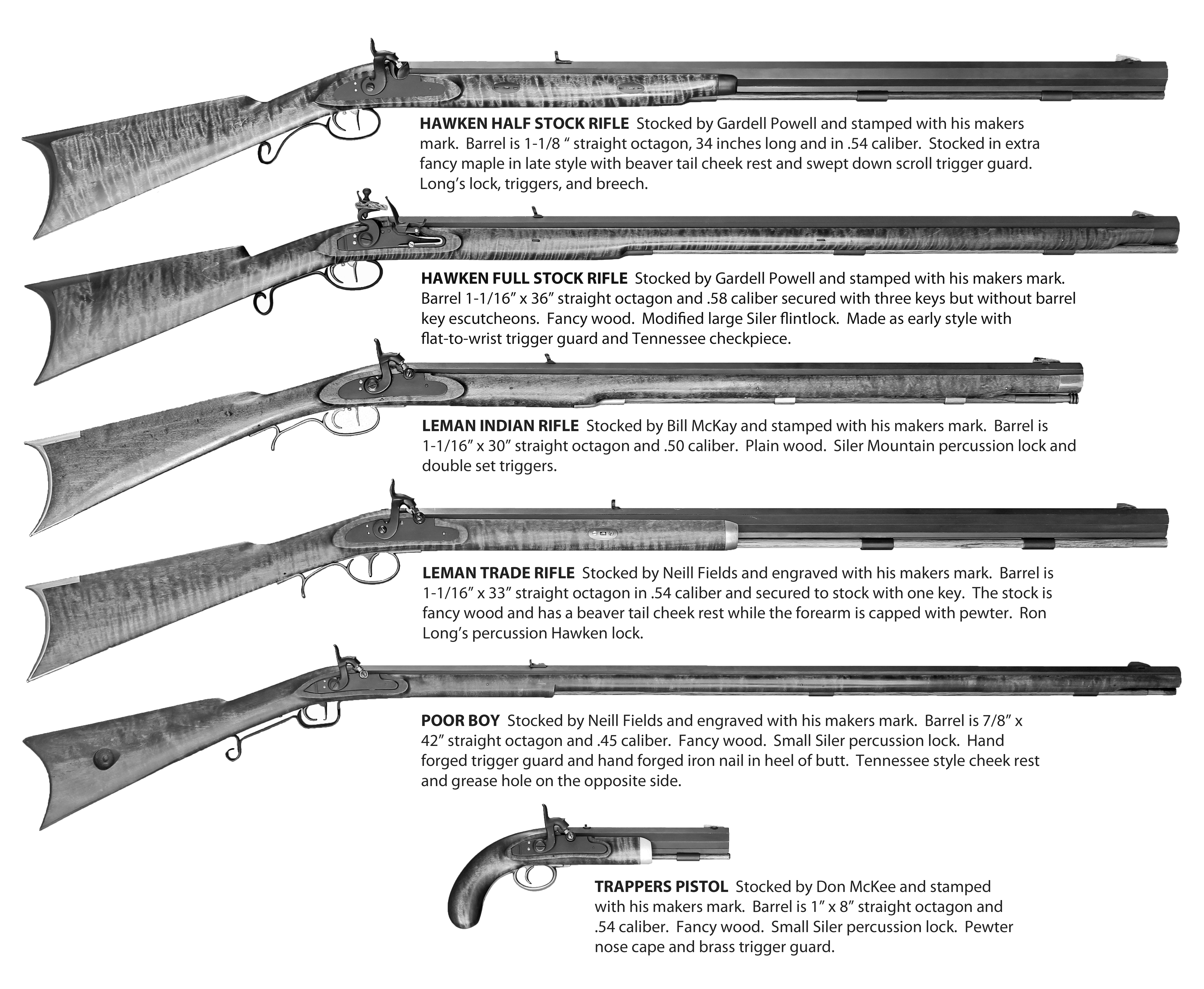 The rifles in the picture from the catalog are not to scale, and neither are the rifles in my composite above.  The picture below shows my Basic Collection in color and with all the guns to scale.